Posted 18th Mar 2019
VIDEO: Aaron James and Tom Doughty look ahead to big BUCS Super Rugby Champs home quarter-final against Durham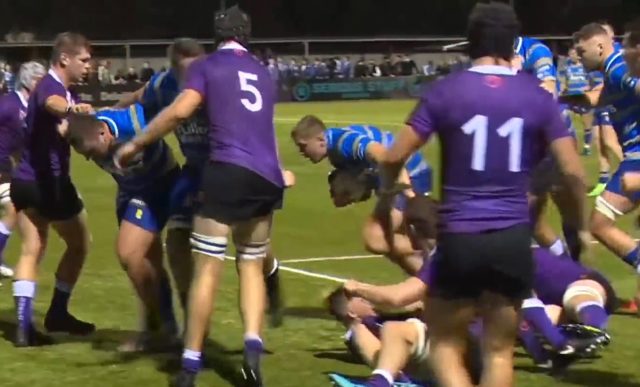 After a fantastic third-placed finish in the 2018-19 BUCS Super Rugby league table, Team Bath men's 1st XV start the knockout phases with a home tie against Durham University on Wednesday, March 20 (6.30pm, free entry).
We caught up with Head Coach Aaron James and captain Tom Doughty to get their thoughts on the season so far and the challenge ahead as the Fulkers-sponsored Blue & Gold set off on the Twickenham trail.
Don't forget to help us make the most of home advantage by joining us at the University of Bath Sports Training Village on Wednesday!