Posted 18th Sep 2018
Anniversary Game will be at the Rec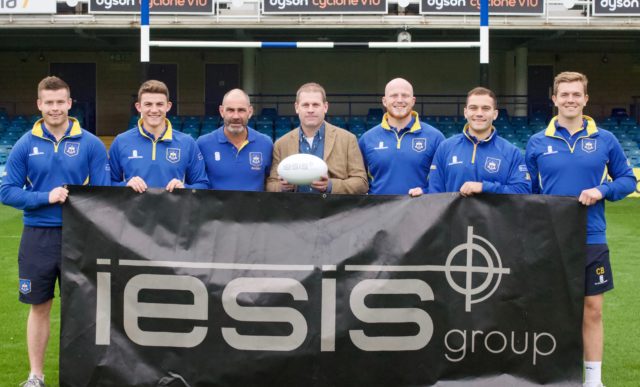 Top-flight student rugby will once more feature at Bath Rugby's famous city-centre Recreation Ground as leading property and engineering company Iesis Group have stepped forward to support this year's Anniversary Game featuring the University of Bath and due to take place on October 17 at 18.30.
A year ago, more than 3500 spectators turned out to cheer the University side, which includes a number of Bath Academy players through the current partnership between two of the city's sporting powerhouses – Bath Rugby and Team Bath.
This year the opposition for this match, designed annually to mark the week in which the University was founded, will be Leeds Beckett University.
Iesis Group CEO, Iestyn Lewis, said of his company's support for the fixture for the second successive year. "This fixture had a great atmosphere last year and I was proud to be part of it. Thousands of students and rugby fans from Bath turned out on the night. I am delighted to support this key fixture again and to help these young athletes achieve their sporting ambitions".
Lewis who played for Bath Rugby and who studied at the University 28 years ago added:  "Through my sports scholarship I was presented with numerous life opportunities and I'm pleased to be able to reciprocate that generosity."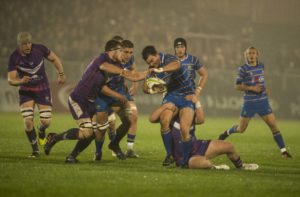 The Anniversary Game is part of the BUCS Super Rugby competition, a national league featuring only the top ten higher-education rugby institutions in the country. It is designed to raise the profile of university rugby, progress the level of performance to National League standard and establish a pathway to elite and professional rugby.
Since last year, a number of University players, like Will Britton and Jack Davies, have gone on to sign with Bath Academy or Bath Rugby.
Leeds Beckett were also the opposition for Team Bath three years ago. Aaron James,Head of Rugby at the University of Bath, is looking forward to both the new season and returning to The Rec for another high-profile fixture.
"It is always a great occasion when we play at The Rec, it is one of the most famous grounds in world rugby and a place that all rugby players aspire to compete at," he said.
"Thank you to Iesis Group for sponsoring the Anniversary Game and to Iestyn personally for his support. Iestyn has helped develop the University of Bath Rugby Club as a student player, coach and now sponsor, and epitomises our wide rugby alumni. The backing we receive from local companies helps us continue to grow our rugby programme and develop our students to be the best they can be, both as players and people."
Iesis Group is a multi-disciplinary property and engineering company dedicated to delivering excellence on each of its bespoke schemes, and specialising in the delivery of complex projects in sensitive locations over a range of contract values. It has offices in Bristol, London and Sierra Leone. For more information, visit www.iesis.net.