Posted 18th Oct 2018
VIDEO: Aaron James and Tom Doughty react to thrilling Anniversary Game success at a raucous Rec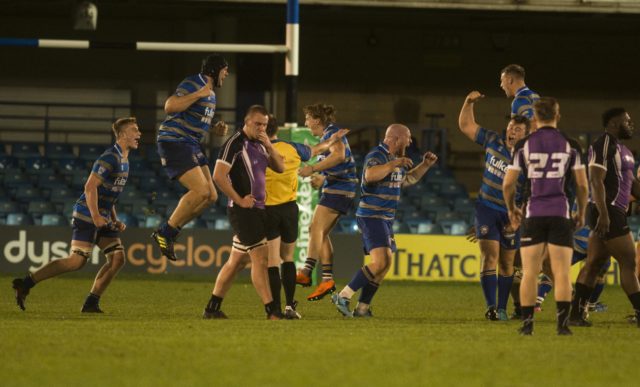 Team Bath TV caught up with University of Bath Head of Rugby Aaron James and captain Tom Doughty after the Blue & Gold's thrilling last-minute win over Leeds Beckett in Wednesday's unforgettable Anniversary Game.
Both were keen to praise the 4,000-strong crowd for their fantastic support at The Rec and thank Iesis Group for once again sponsoring the annual showpiece fixture, as well as everyone involved in organising and hosting the event.
Don't forget to subscribe to Team Bath TV to stay up to date with all the BUCS Super Rugby action and reaction.