Posted 31st Jan 2019
Comeback falls short as Team Bath slip to narrow defeat at Cardiff Uni on BUCS Super Rugby return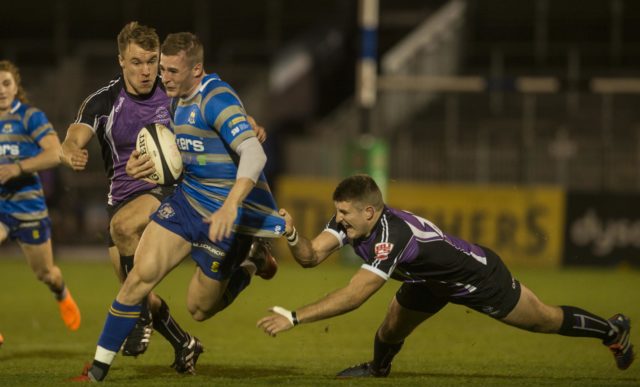 There was disappointment for Team Bath men's 1st XV in their first BUCS Super Rugby game of 2019 as they were beaten 28-24 by promoted Cardiff University on Wednesday.
The home team went into the match at the foot of the table but have been improving as the season progresses and took the lead with a converted try which was cancelled out in kind by Bath before half-time.
Fulkers-sponsored Team Bath then scored from a lineout catch-and-drive to take a 12-7 lead but Cardiff responded with three converted tries of their own to open up a 28-12 advantage.
The visitors kept fighting to the end and scored two tries of their own, one of which was converted, to cut the gap to four points but they couldn't quite complete the comeback.
Team Bath return to the Welsh capital next Wednesday (February 6) to take on Cardiff Met before welcoming Cardiff University to the Sports Training Village on February 13 for the first home match of 2019 – kick off is 6.30pm and admission is free.