Posted 11th Apr 2019
Fab four Team Bath players named in BUCS Super Rugby team of the year for 2018-19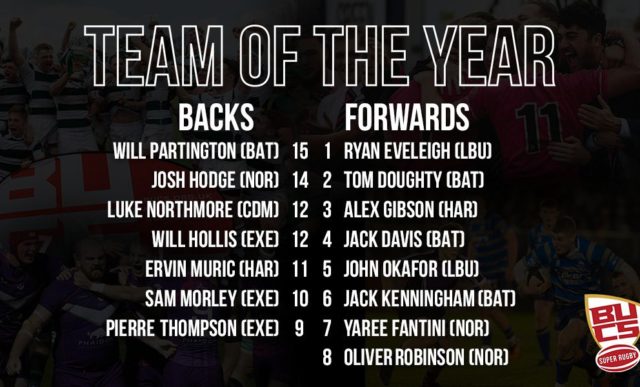 Four members of the squad that helped Team Bath enjoy their best-ever BUCS Super Rugby season have been selected in the league's overall team of the year.
Captain Tom Doughty, who is supported by a Trendell Sports Scholarship, is joined by fellow Bath Rugby Academy players Jack Davies – a Santander Scholar – and Will Partington in the XV.
First-year Jack Kenningham – a Harlequins Academy player who was shortlisted for the BUCS Super Rugby fans' player of the year award – has also been selected for the team, which was chosen by the league's coaches.
Both Partington and Kenningham are currently with the England Students squad taking on France in matches on April 14 and 19.