Posted 29th Jul 2019
Iesis Group brings up BUCS Super Rugby hat-trick as Rec date is announced for 2019 Anniversary Game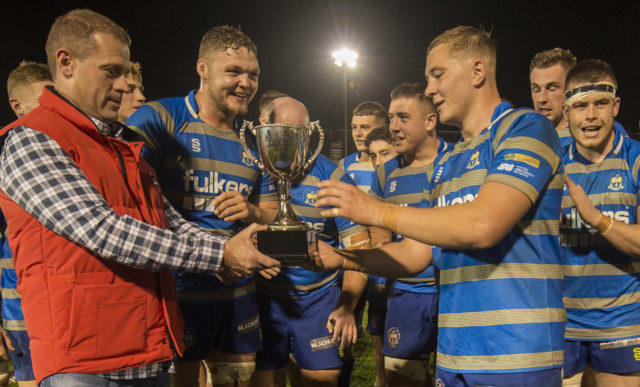 Former Bath Rugby player and previous University of Bath rugby coach Iestyn Lewis has confirmed his company, the Iesis Group, will back its third successive Anniversary Game at the Recreation Ground on October 16, 2019.
Bath students will take on Cardiff University in the annual fixture which is part of the British Universities and Colleges Sports (BUCS) Super Rugby season. Thousands of spectators, including a strong away fan contingent, are expected to pack the Recreation Ground for the 6.30pm kick and entry is free of charge to the match which is open to the public.
The University has finished in the top four of the national BUCS competition for the past three seasons. It has a partnership with Bath Rugby and many students – including Will Britton, Tom Doughty and Jack Davies – have emerged from Super Rugby to make full Bath Rugby debuts.
"I can't wait for this year's fixture," said Lewis. "It is always a great atmosphere and a fantastic opportunity for the students to show their skills. An Anglo-Welsh rivalry will add another dimension for the 2019 event."
Bath won both the inaugural and the third Anniversary Games, both against Leeds Beckett. In last year's encounter, a last-gasp win with a late penalty had the crowd on their feet roaring. In between the Blue & Gold lost narrowly to Loughborough.
Bath were beaten away by Cardiff in last season's league but bounced back with a consummate 53-17 win at home.
University Head Coach Aaron James said: "This is a fantastic opportunity for us to showcase student rugby once more in the heart of Bath. Having been in my shoes in the past, Iestyn is uniquely placed to know just how much this means to the players and we are grateful to him, his wife Nicky and the whole company for their continuing support."
Greg Sharp, the University's Deputy Director of Sport, said: "Not only does this event, which emerged from the University's 50th birthday celebrations, showcase top student rugby but it's also an occasion for the town and the University to come together in the spirit of sport."
The University is soon to announce its team sponsor for the season, with the players returning to pre-season training next week.