Posted 10th Oct 2019
Swansea's second-half fightback leaves Team Bath waiting for first BUCS Super Rugby win of 2019-20 season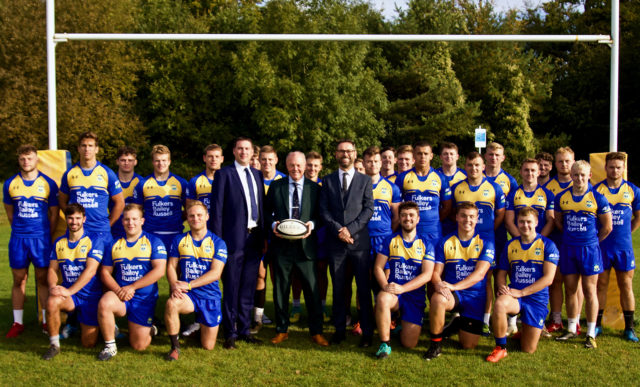 Team Bath will be looking to get a first BUCS Super Rugby win of the season under their belts in next week's Anniversary Game at The Rec after suffering more frustration on the road at Swansea on Wednesday.
The visitors – sponsored by Fulkers Bailey Russell – got off to a strong start, grabbing their first try with less than two minutes on the clock and scoring three more to secure a bonus point and lead 24-10 with five minutes of the first half remaining.
However, newly-promoted Swansea closed the gap with a converted try on the stroke of half-time and then repeated the feat two minutes into the second period to level the scores.
Team Bath regained the initiative with a fifth try of the game, swiftly followed by a penalty to put them 32-24 up, but Swansea came back again and two tries, the second of which was converted, gave them the lead for the first time with seven minutes remaining. They wrapped up the points, and their second win of the season, with a late penalty to seal a 39-32 success.
Team Bath will be keen for a big crowd to get behind them when they play their first 'home' match of the season next – the eagerly-awaited Anniversary Game against Cardiff University.
It is taking place at The Rec, home of Bath Rugby, on Wednesday, October 16 (6.30pm kick-off) and admission is free. Click here to register for tickets or for more information.