Posted 16th Apr 2020
Former Team Bath BUCS Super Rugby scrum-half Luca Petrozzi joins Italian Pro14 club Benetton Rugby for 2020-21 season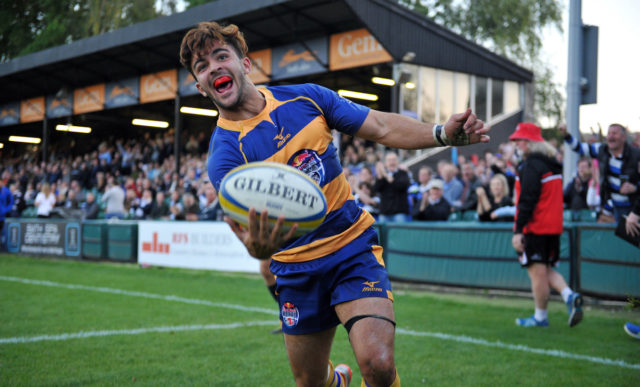 Former University of Bath BUCS Super Rugby player Luca Petrozzi has joined professional Italian club Benetton Rugby for the 2020-21 Pro14 season.
The talented scrum-half, who studied Modern Languages & History, has represented Venice-based Rugby San Dona in the Top12 league since 2016 but has been training on a weekly basis with Benetton for the past year as part of a talent development programme.
He has made five appearances for the Green & Whites in the Pro14 competition during that time, having previously played for the Treviso-based club at U18 level, and impressed coaches with his ability and attitude, earning himself a contract for next season in the process.
Petrozzi, who reached two BUCS Rugby Championships semi-finals with Team Bath, said: "From the start the group has made me feel at home and the coaches have treated me like I was a Benetton player, providing me the same attention and the same opportunities given to others.
"I am delighted to have already had the opportunity to make my debut in the Lions jersey and becoming a first-team player is a dream come true."
Petrozzi, who has represented Italy in the U20 Six Nations, was a regular starter for Team Bath in the first two seasons of the BUCS Super Rugby competition and also memorably scored the winning try when the Blue & Gold claimed the Red Bull 7s world title at The Rec – home of Bath Rugby – in 2015.
Click here to find out more about the rugby programme at the University of Bath.
Picture credit: Patrick Khachfe / Onside Images