Posted 30th Sep 2021
Strong second-half showing from Leeds Beckett leaves Team Bath looking to bounce back in first BUCS Super Rugby home match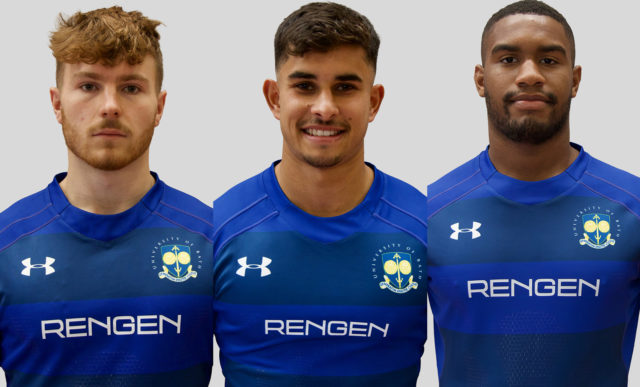 Team Bath men's 1st XV produced a competitive first-half performance before a strong Leeds Beckett side pulled away to take the victory on the opening day of the 2021-22 BUCS Super Rugby season.
The Rengen-sponsored visitors conceded a converted try inside the first minute of Wednesday's match at Headingley Campus but quickly responded with a George Worboys penalty, followed by an Alfie Garside try which put them 8-7 up.
Leeds hit back with another John Okafor try, again converted by Olly Toomey, but a riproaring start to the game saw Rahul Patel touch down at the other end before a Worboys conversion and penalty gave Team Bath an 18-14 advantage with 30 minutes played.
It was the hosts who went into the break with a 26-18 lead, though, as Nick Brown scored twice in the closing minutes. The first try was converted by Toomey who then kicked a penalty early in the second half before Leeds forced Team Bath to concede a penalty try.
Further tries followed from Madison Hunting, Alex Green and Spencer Owen as Leeds produced a strong second-half showing to secure a 53-23 victory, with Team Bath's points coming from an Elliott Powell touchdown.
Team Bath will be looking for an immediate response when they play their first home match of the season on Wednesday 6th October, a West Country derby against Hartpury. Kick-off is 6.30pm at the Team Bath Sports Training Village and admission to spectators is free.
Pictured: Try scorers Alfie Garside, Rahul Patel and Elliott Powell.