Posted 27th Oct 2021
Late penalty gives Team Bath the edge and bonus-point victory against Swansea as big crowd enjoys BUCS Super Rugby thriller
A hugely-entertaining evening of BUCS Super Rugby at the University of Bath ended with the men's 1st XV edging a 34-32 victory over Swansea to record a dramatic first home win of the season.
Another 600-strong crowd at the Sport Training Village saw Rengen-sponsored Team Bath lead 24-15 at half-time, then find themselves 32-24 behind with ten minutes to go before taking the spoils thanks to a late Luca Mignot penalty and an even later missed kick at the other end.
Aaron James, Head of Rugby at the University of Bath, said: "There was massive support again tonight and we're glad we could give the crowd a four-try bonus-point win. There was a lot of belief out there. We built up to the game well and the guys really pulled together.
"Sometimes it's almost like you have to go behind to know you can come back, and that's what we did in the second half. There were moments that could give an old man a heart attack but I'm just proud of the boys and how they worked for each other."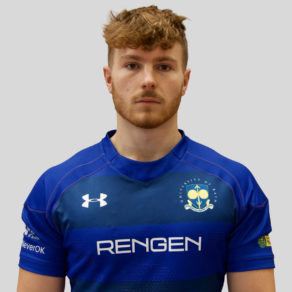 A confident start saw Team Bath dominate early possession and move the ball around well. They went within millimetres of taking the lead when George Wootten narrowly failed to stop his kick and charge crossing the dead-ball line but didn't have to wait too much longer for their pressure to tell.
Ironically it came from a chance for Swansea to clear their lines as Team Bath stole the ball from the visitors' scrum and then swiftly moved it to the left wing where Alfie Garside was on hand to dart over, with Mignot adding the conversion.
Gwyn Parks and Mignot exchanged penalties before Swansea grabbed a try of their own through Freddie Davies, despite being a man down with flanker Will Barraclough in the sin-bin.
Team Bath made their numerical advantage count on the half-hour mark, though, as a period of extended pressure on the Swansea line ended with Garside going over for his second try and Mignot again converting in fine style.
Swansea again hit back, lock Ben Gregory supporting well to finish off an incisive break from winger Oscar Stewart, but there was still time for Team Bath to have the final word of an entertaining first half as centre Alex Clayton dived over beneath the sticks. That left Mignot with a simple conversion to give Team Bath a 24-15 lead at the interval.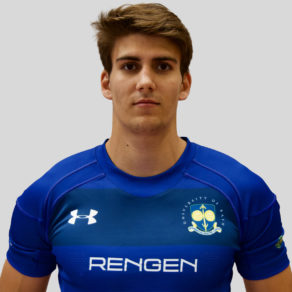 There was a big momentum shift in the second half as a 600-strong crowd saw Swansea use the windy conditions to good effect. They spent the first ten minutes camped on the Bath try-line before replacement Benjie Williams eventually found a gap in a resilient defence to dive over.
Parks' conversion cut the deficit to two points and he edged Swansea into the lead for the first time in the 55th minute with a long-range penalty. The visitors were now in the ascendancy and they bagged a bonus-point fourth try through prop Martin Mulhall, again converted by Parks.
Team Bath needed a quick response and got it by unleashing their lineout catch and drive, with replacement hooker John Taylor crashing over for their fourth try. Mignot again converted and put the hosts back into the lead from a penalty in front of the posts after Swansea had been forced onto the back foot by a brilliant break from Tom Black.
There was still time for late drama as Swansea earned a penalty 30m out but Parks' kick drifted narrowly wide as Team Bath held on for the victory.
Team Bath are back at the Sports Training Village next Wednesday (3rd November) for a big South West derby against Exeter (6.30pm, free entry for spectators), which is also being streamed live. HALO Hydration will have a presence at the game to help launch their role as the new Official Hydration Partner of Team Bath.
Match stats
Team Bath starting XV: 1 George Cave (c), 2 Duncan Hood, 3 Josh Cilia, 4 Elliott Powell, 5 Tom Black, 6 Cam Keys, 7 Tom Williams , 8 Ted Johnson; 9 George Wootten, 10 Luca Mignot, 11 Alfie Garside, 12 Alex Clayton, 13 Rahul Patel, 14 Cal Barrett, 15 Iwan Price-Thomas. Replacements: 16 John Taylor, 17 Archie Stanley, 18 Matt Mason, 19 Mackenzie Graham, 20 Paddy Ashdown, 21 Tom Carr-Smith, 22 Will Kennaugh, 23 Sam Mercer.
Tries: Garside 2, Clayton, Taylor.
Conversions: Mignot 4.
Penalties: Mignot 2.
Swansea starting XV: 1 Martin Mulhall, 2 Josh Moore (c), 3 Owen Peddle, 4 Ben Gregory, 5 Chris Thompson, 6 Carwyn Sion, 7 Will Barraclough, 8 Morgan Kneath; 9 Daf Land, 10 Gwyn Parks, 11 Oscar Stewart, 12 David Armstrong, 13 Rory Case, 14 Freddie Davies, 15 George Stephens. Replacements: 16 Garin Lloyd, 17 Tom Zoogah, 18 Tom Mills, 19 Nathan Brookes, 20 Benjie Williams, 21 Harry Williams, 22 Tom Allen, 23 Ollie Andrews.
Tries: Davies, Gregory, Williams, Mulhall.
Conversions: Parks 3.
Penalties: Parks 2.
Referee: Nick Wood
Assistant referees: Dan Jones, Jeff Highcock.