Posted 3rd Oct 2022
Student rugby is back at The Rec! Rengen-sponsored Anniversary Game returns after three-year gap – get your free tickets now!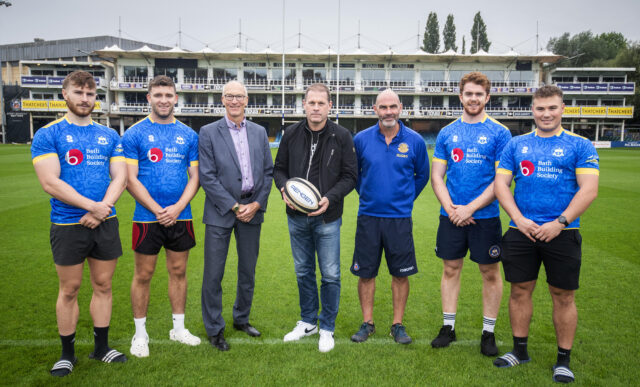 Free BUCS Super Rugby is making an eagerly-awaited return to The Rec after a three-year gap this October as Team Bath men's 1st XV take on league champions Durham in the Rengen-sponsored Anniversary Game.
The last edition of the University of Bath's student-sport showcase fixture in 2019 saw more than 6,000 spectators head to the iconic city-centre home of Bath Rugby to roar Team Bath to a 52-25 victory over Cardiff, with 11 tries scored during a hugely-entertaining evening.
Covid lockdown and scheduling conflicts prevented the match taking place during the past couple of seasons but it will return on Wednesday 26th October (6.30pm) and free tickets are available now at teambath.com/Anniversary-Game.
It will be the fifth staging of the Anniversary Game, which emerged from the University's 50th birthday celebrations in 2016, and the fourth to be proudly sponsored by Rengen Developments, which is also an overall sponsor of Team Bath.
The Bath-based development and lettings company, whose head office is in Argyle Street, is run by founder and CEO Iestyn Lewis, a former rugby player and coach at the University of Bath who also played for Bath Rugby.
"It's great to be back," said Lewis. "It's important that we reconnected with the University to sponsor this first game back at The Rec and we are delighted to be involved with the match once again.
"I was a sports scholar at the University and that provided me with excellent opportunities, both within sport and my wider business career. It's very important for me to put something back into the University and the community, and to give other people the kind of opportunity I was fortunate to get.
"I played at The Rec while I was at the university and it's obviously a great stage. The Anniversary Game is perhaps a once-in-a-lifetime opportunity for students to experience the stadium, the crowd and gain that wider experience of playing on a stage like this before moving into their academic and working lives."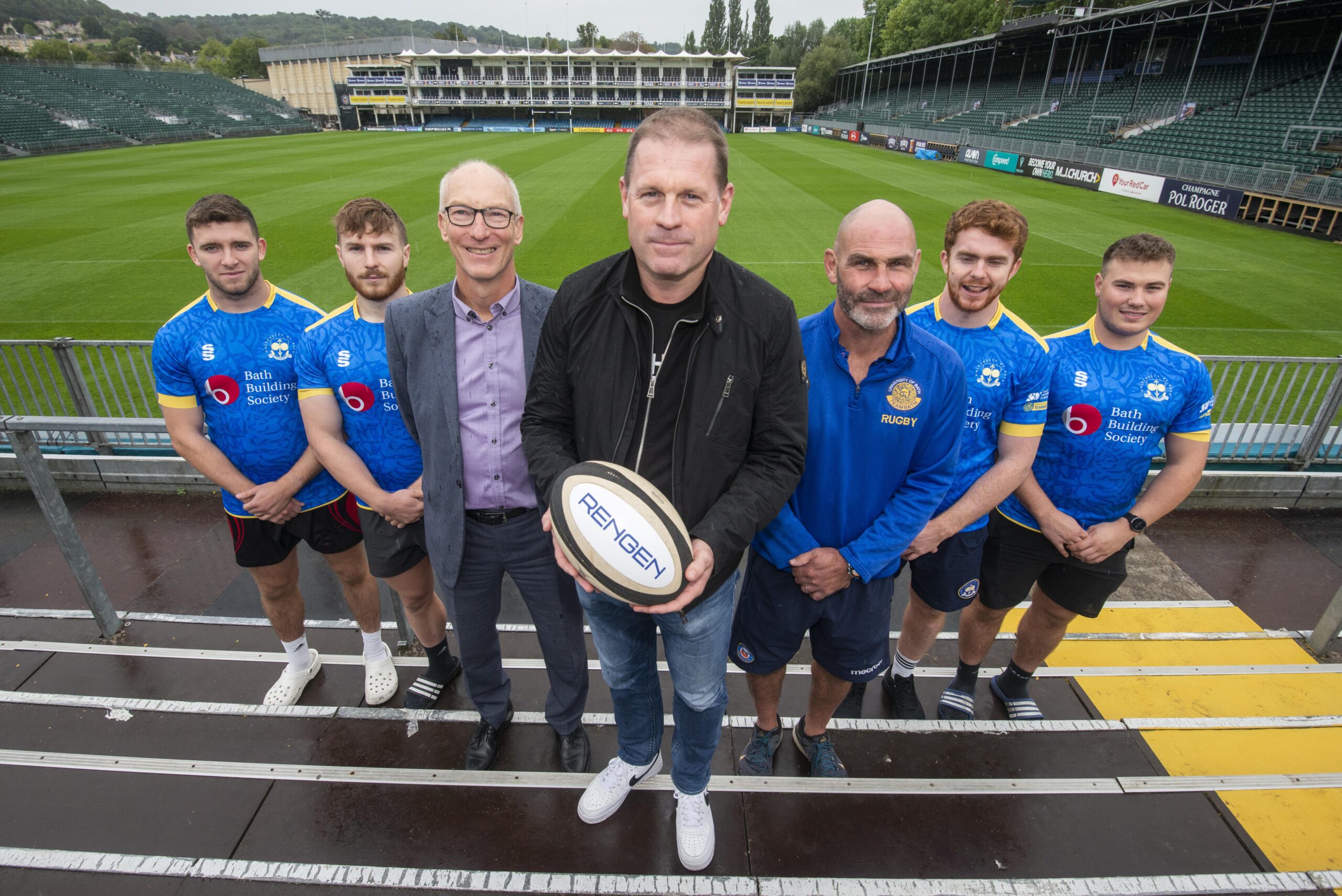 Team Bath have lifted the Iestyn Lewis Trophy in two of the three previous Rengen-sponsored Anniversary Games, the other victory coming via a last-gasp penalty during a thrilling match against Leeds Beckett in 2018.
Full-back Luca Mignot is the only member of the 2022-23 squad to have experienced playing in the Anniversary Game, although co-captain Tom Williams was part of the 6,000-strong crowd in 2019.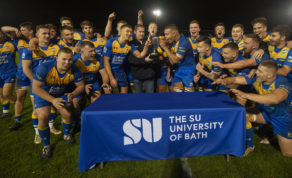 "It was an amazing atmosphere," said the flanker, who studies Aerospace Engineering. "It's always a great occasion and it really brings the uni together, a really fun night. We had over 6,000 here last time so hopefully we'll get numbers like that again and hopefully we're on the right side of the scoreline again too."
Fellow co-captain Alfie Garside added: "The Rec, and Bath in general, is an amazing place to play rugby, so to go out and play such a big game for the University – especially against a top side like Durham who won the league last year – is something that everyone is looking forward to. It's always special when you get a stadium of people cheering you on."
Aaron James, Head of Rugby at the University, is delighted to see the Anniversary Game back on the fixture list and grateful for Rengen's ongoing support for the event and sport at Team Bath overall.
"Rengen are invaluable supporters of rugby and a number of other sports within Team Bath," he said. "Iestyn and his team have always supported the Anniversary Game at The Rec and it's good to have an event like this to give something back to his team, and show what his support means to all of us.
"A lot of university rugby is about the experience and playing at The Rec is one of the pinnacles for our players. They get the support of all their university friends, their families, players from within the club and other sports at the university.
"Entry is free and if you come along you'll get to enjoy a really good atmosphere. That whole mixture of students, families and the wider Bath community coming together makes it a really good event."