Posted 21st Apr 2023
BUCS Super Rugby leading try-scorer Jasper Spandler gets England Students call for Le Crunch Universitaire against France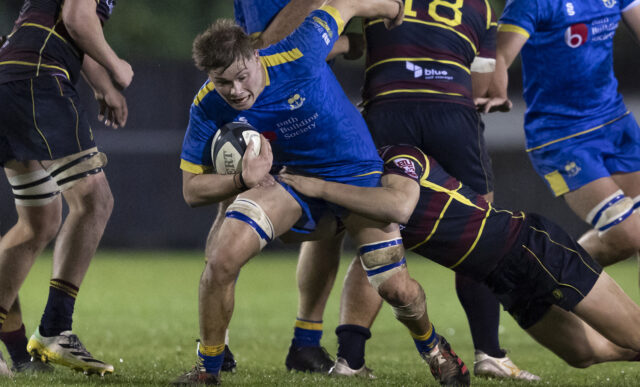 Team Bath BUCS Super Rugby hooker Jasper Spandler has been named in the England Students squad to take on France Universities.
The England U20 international, who studies International Development with Economics, was the leading try scorer during the 2022-23 BUCS Super Rugby league season with 15.
He will link up with his England Students team-mates at RAF Cosford in preparation for Le Crunch Universitaire on Saturday 6th May.
Fellow Team Bath forward Harvey Cuckson, who studies Sports Performance, has been named in the England U19 starting XV for Saturday's international against Wales at Dings Crusaders RFC in Bristol. 
Spandler and Cuckson are among a number of Bath Rugby Academy players who combine their ongoing rugby development with studying at the University of Bath. Click here to find out more about pursuing study and rugby.