Posted 22nd Oct 2021
Team Bath keep battling to the end but defending champs Durham prove too strong on latest BUCS Super Rugby away day
Defending BUCS Super Rugby champions Durham proved too strong for Team Bath men's 1st XV on Wednesday but the visitors showed great spirit as they battling to the end of a tough match.
Rengen-sponsored Team Bath, who had won at Northumbria the previous week, conceded three converted tries during the first half to trail 21-0 going into the interval.
Bevan Howells slotted over a penalty shortly after the restart for the visitors' first points of the evening but four rapid-fire tries, two of them converted, saw Durham extend their lead to 45-3.
Team Bath rallied during the remaining 25 minutes and denied Durham any further points while deservedly scoring two tries of their own through Sam Clough and Iwan Price-Thomas, with Howells' conversions closing the final gap to 45-17.
After two long away journeys, Team Bath are looking forward to running out in front of their home fans again on Wednesday 27th October as they welcome Swansea to the Sports Training Village in-field. Kick-off is 6.30pm and entrance is free.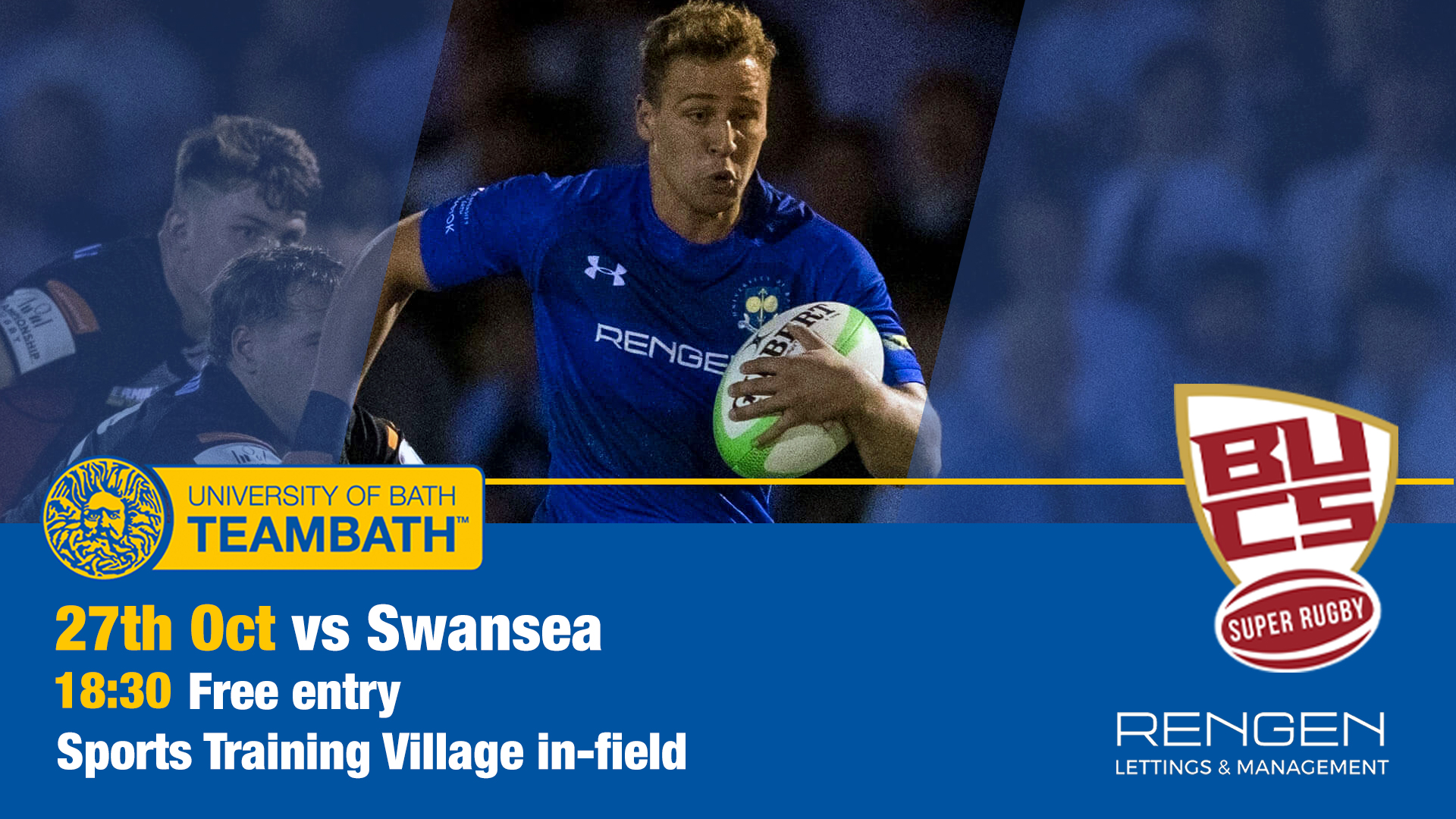 Pictured top (from left): Try scorers Sam Clough and Iwan Price-Thomas with Bevan Howells, who slotted over three kicks.